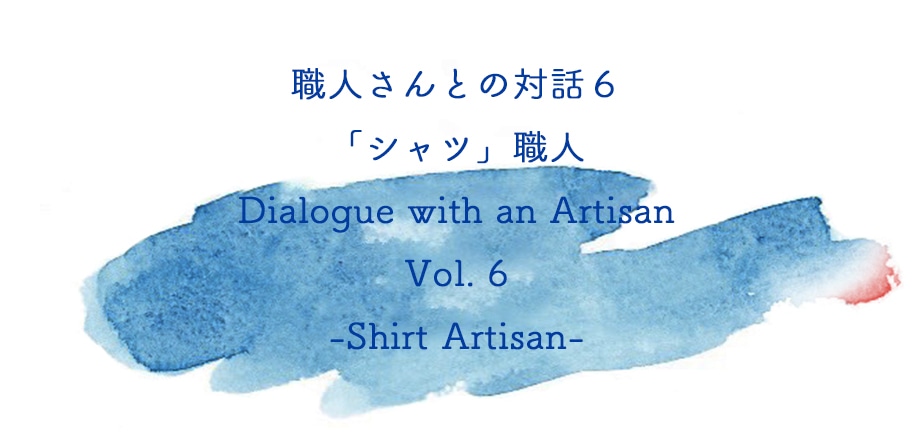 「ポータークラシック」の商品が全て日本製なのは日本のメーカーさん・職人さんの技術力が素晴らしいからです。
我々が誇るパートナーたちは常にモノづくりのチャレンジを乗り越えその先にある「質」を表現してくれます。
各部門のプロフェッショナルたちにそれぞれのクリエイティブな場や考え、価格などについて聞きました。
その言葉から垣間見える「ポータークラシック」を共有致します。
The reason all Porter Classic products are made in Japan is simple.
High level craftsmanship.
Our colleagues from the factories to the independent professionals are artisanal blessings, and the constant challenges they overcome defy quality in each of our products.
Here's an open letter we sent to the artisans, asking them about their work ethics, their creative surroundings and their economic views that forms Porter Classic.

- PCの「シャツ」を作る現場は、どのような現場ですか?
Please share with us what kind of environment, or work state, a Porter Classic shirt is created in.
全てにおいて極めて高い技術が要求されます。
今までの常識にとらわれない事も大切です。
High level skill is required in every aspect of the process and not being too attached to any convention is also imperative.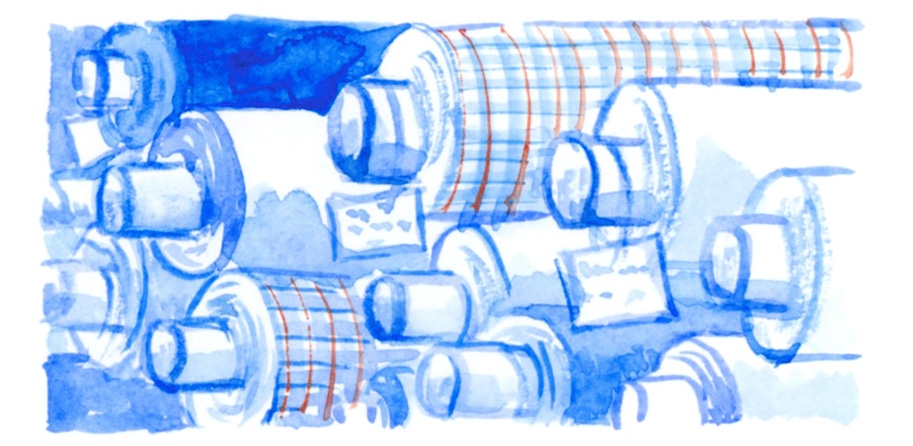 - なぜ「シャツ道」に惹かれたのですか? その道の魅力を教えてください。
What attracted you to this craft? What was(is) the appeal?
シャツが好きだからです。
モノづくりにおいて100%満足できる事はありません。
次こそはと試行錯誤する事が楽しみでもあります。
I like shirts.
It's hard to be 100% satisfied with what you're manufacturing, but I enjoy the trial and error process of trying to "nail it" the next time.
- 上手に作られた「シャツ」と上手に作られていない「シャツ」の違いは何ですか?
(「上手に」を「自由に」「丁寧に」「純粋に」など変更して頂いても大丈夫です)
Tell us the difference between a "good" shirt and a "bad" shirt.
(Feel free to change "good" to "skilled" "unrestricted" "genuine" etc.)
身につけた時、心地よいと感じるかどうかです。
It's whether you feel the comfort, the moment you wear it.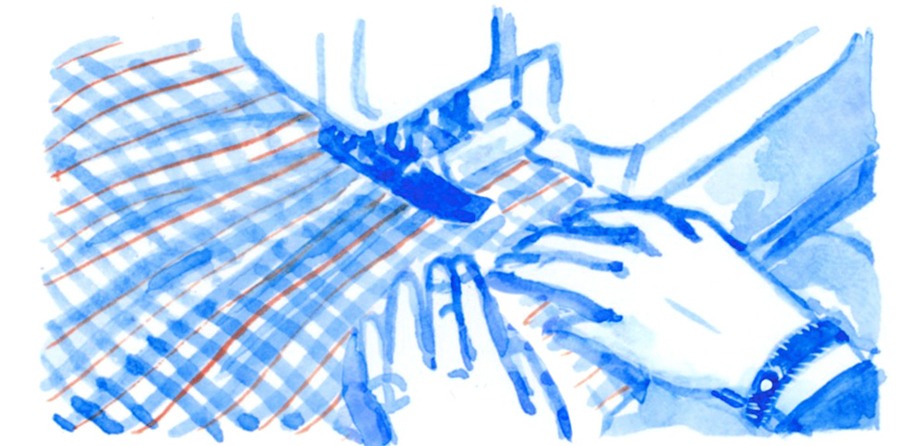 - 作業しやすい格好はどのような格好ですか? 何故ですか?
What's a comfortable work wear?
身体にあったシャツを着る。毎日同じ格好なので。
A shirt that suits me, since I wear the same clothes every day.
-「シャツづくり」において、ルーティーンやルールなどありますか?
Do you have a routine or a set of rules in your craft?
常に「バランス」を考えます。
極些細な事で全てが壊れる場合があります。その逆も言えます。
Always being aware of the "balance."
A trivial thing can ruin the whole, and vice versa.

- PCの「シャツ」は高いですか?
Is a Porter Classic shirt expensive?
職人の技術の塊です。そこには本当に高い価値があります。
The product is the summation of the artisans' skill, which is highly valuable.
- ご自身が好きなPCの表現(商品など)は何ですか?
What expression or product by Porter Classic resonates with you?
全てに愛があふれている所。こぼれてます。
Everything they do is full of love. It spills over.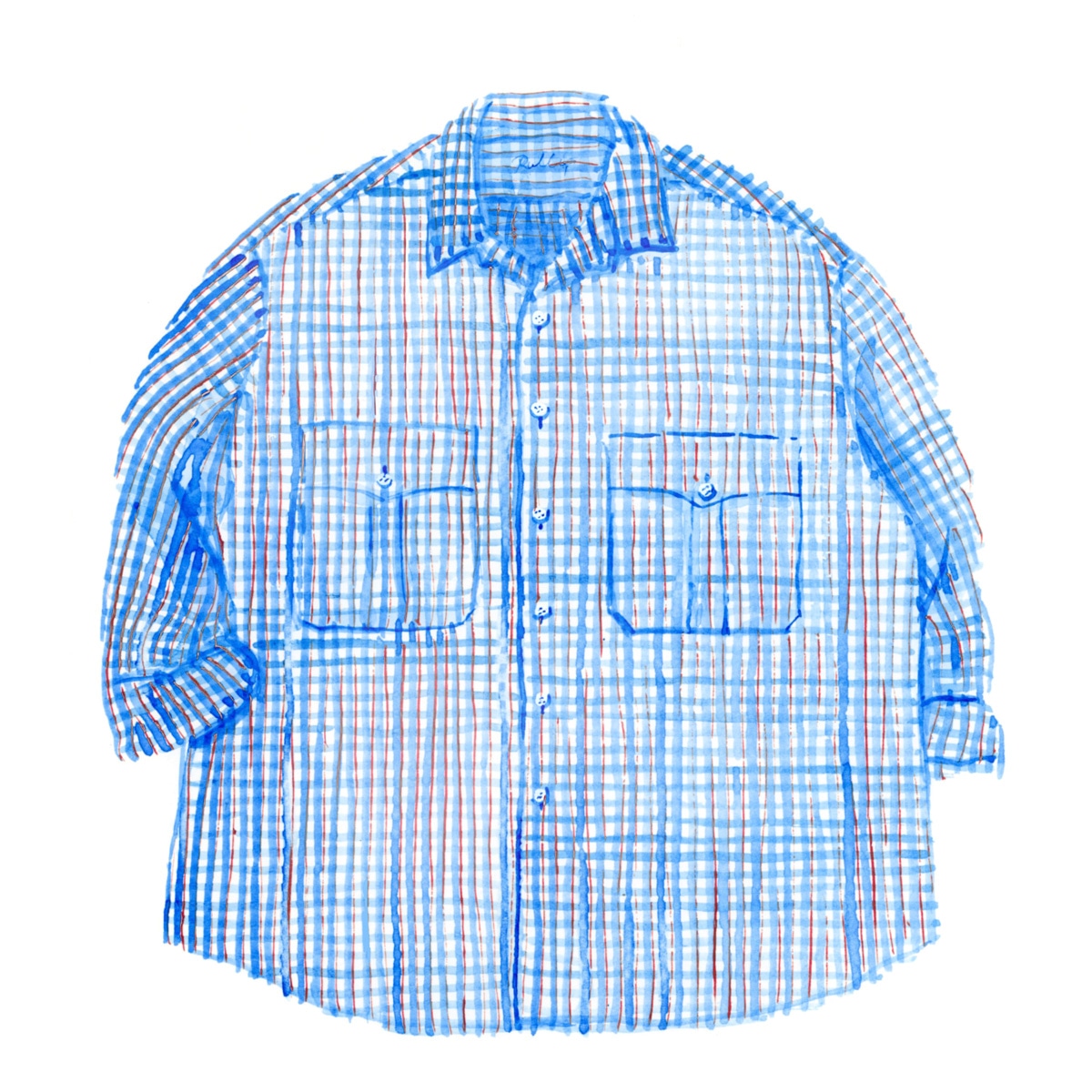 Next「革靴」職人。
5月31日(日)14時公開予定。
"Dialogue with an Artisan" Vol. 6
May 31th (Sun) 14:00.