「ポータークラシック」の商品が全て日本製なのは、日本のメーカーさん・職人さんの技術力が素晴らしいからです。
我々が誇るパートナーたちは常にモノづくりのチャレンジを乗り越え、その先にある「質」を表現してくれます。
各部門のプロフェッショナルたちにそれぞれのクリエイティブな場や考え、価格などについて聞きました。
その言葉から垣間見える「ポータークラシック」を共有致します。
The reason all Porter Classic products are made in Japan is simple.
High level craftsmanship.
Our colleagues from the factories to the independent professionals are artisanal blessings, and the constant challenges they overcome defy quality in each of our products.
Here's an open letter we sent to the artisans, asking them about their work ethics,their creative surroundings and their economic views that forms Porter Classic.

- PCの「言葉」を作る現場は、どのような現場ですか?
Please share with us what kind of environment, or work state, a Porter Classic phrase (advertisement) is created in.
言葉をつくるとき、まず最初に必ず感動させてもらえるんです。
NEWTON BAG (ニュートンバッグ)はとくにそうでした。
心が動いちゃう。
だから言葉はそれを追いかけるだけです。
Before anything, I need to be moved by the product. That was the case with NEWTON BAG. I was really impressed with the experience. The phrase then just follows the heart.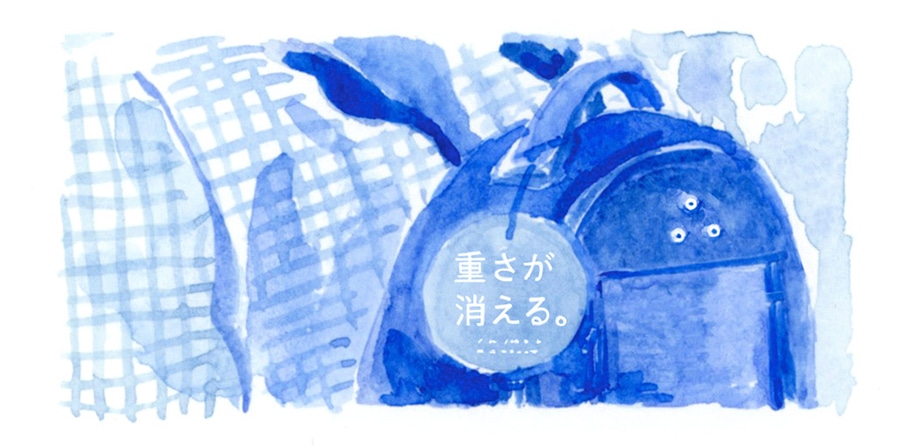 - なぜ「言葉道」に惹かれたのですか? その道の魅力を教えてください。
What attracted you to this craft? What was(is) the appeal?
言葉は歌にもなるし、物語にもなる。
そして、時間を超えてどこかの誰かの心を動かしたりもできるから。
自分がなんども言葉に救われてきたので。
Words can become a song. Words can become a story. It has the power to move anybody, anytime, anywhere. I've been saved by words many times.
- 上手に作られた「言葉」と上手に作られていない「言葉」の違いは何ですか?
(「上手に」を「自由に」「丁寧に」「純粋に」など変更して頂いても大丈夫です)
Tell us the difference between a "good" phrase and a "bad" phrase.
(Feel free to change "good" to "skilled" "unrestricted" "genuine" etc.)
自分のいいたいことを言ってるだけの言葉と、相手に届く言葉は決定的に違うものです。
自分ではないひとのことを想像できているかどうかが大きな分かれ道だと思います。
There are phrases that only speak to you, and then there are phrases that speak to others. That's very distinct.
The point is empathy, imagination that involves others and not just yourself.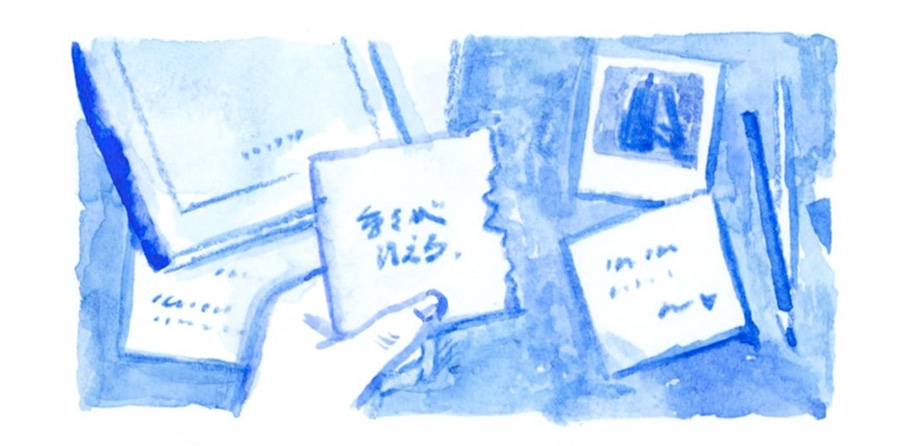 - 作業しやすい格好はどのような格好ですか? 何故ですか?
What's a comfortable work wear?
部屋着以外。部屋着だとすぐサボって映画みたり本読んだりしはじめてしまうので。
Anything but lounge wears, pajamas. I get lazy and start to read books, watch movies.
- 「言葉づくり」において、ルーティーンやルールなどありますか?
Do you have a routine or a set of rules in your craft?
毎日考えること。関係あることもないことも、自分の言葉で考えること。思いつかないときはすぐやめる。
Give a great deal of thought, every day, to the relevant and the irrelevant. Think with my own words. Quit immediately when ideas don't come.
- PCの「言葉」は高いですか?
Is a Porter Classic phrase (advertisement) expensive?
値段ではなく、魂です。だからとてつもなく高いです。
You don't put a price on it, you put your soul into it.
Therefore it's very expensive.
- ご自身が好きなPCの表現(商品など)は何ですか?
What expression or product by Porter Classic resonates with you?
NEWTON BAG (ニュートンバッグ) ! とにかく試作品をみせてもらったときのあの感動が忘れられないです。
NEWTON BAG ! I still remember the first time I experienced it's weight-less technology. That first sample made a huge impression on me.
Next「ジュエリー」職人。
5月19日(火)14時公開予定。
"Dialogue with an Artisan" Vol. 3
May 19th (Tue) 14:00.